As a firefighter, you never know what your shift will bring, but it's obvious your helmet is essential – just like your turnout gear and boots. You need a well-designed helmet that is durable and fits comfortably.
The main job for any traditional fire helmet is to protect the wearer's head from heat, falling debris and other objects. Additionally, it protects you from water and embers, keeping those elements away from your line of vision, your ears and going down your neck underneath the collar of your coat.
For most firefighters, it's their most personal piece of gear. They'll tell you – their helmet absolutely needs to be safe, reliable and comfortable.
But with so many options available to firefighters these days, how do you choose the right fire helmet?
A new fire helmet should meet your department requirements.
First and foremost, you'll want to make sure your fire helmet meets the regulations and requirements of your department. Check your department's Standard Operating Guidelines (SOGs). It should clearly outline the type of helmet that you're required to wear.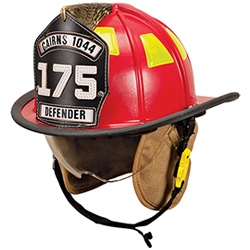 Understanding why you're shopping for a new helmet.
Once your department requirements are understood, it's important to take note of why you're shopping for a new helmet as it's likely to impact your buying decision. There are a variety of reasons why you may be considering a new helmet, including:
You're a brand new firefighter and this is your first time buying a helmet.
Your current helmet is old, outdated or no longer safe.
Your current helmet is not comfortable.
Your previous helmet didn't protect you from an injury like you assumed it would.
You're interested in a different style, new technology or accessories.
Your department is making a change or a contract is expiring.
You've been promoted and your department uses helmet colors to distinguish ranks. (Yellow = Firefighter, Black = Engineer, Red = Captain, White = Chief Officer)
Each of these reasons will guide your search. Additionally, you want to consider your mission and the potential hazards you may encounter while on duty.
What are the main types of fire helmets?
Fire helmet design is based on its use for a specific mission. The three main types of firefighting helmets are:
Structural
USAR (Search & Rescue)
Wildland/Forestry
All three types of helmet have the same underlying goal – to provide protection for firefighters' heads. However, the design of the helmet varies based on the requirements of the mission. It's important to know that all helmets are available in a variety of designs, colors and styles. And almost all have different features and options that allow you to customize the helmet to your needs.
Structural fires are fires that occur in homes, apartment buildings and commercial properties like offices and industrial buildings. Most structural fire helmets are made from either fiberglass composite material or hand-crafted leather. Both are designed to be durable, lightweight and customizable with additional safety gear designed to perform under the harshest conditions.
Helmets for USAR Operations are available for technical and multi-purpose use. They are often characterized by their lighter weight and low-profile design which allows wearers to work in tight, confined spaces.
Yet, the helmets are still quite sturdy, durable and resistant to high temperature as required by the National Fire Protection Association Standard on Protective Ensemble for Technical Rescue Incidents (NFPA 1951-2013).
Most search and rescue helmets can be customized for performance, allowing the user to mount lights, night vision devices and cameras as needed.
Helmets for Wildland and Forestry Fires are constructed of heat-resistant thermoplastic shells. They're built to provide superior impact and penetration protection, meeting the NFPA 1977 Standard on Protective Clothing and Equipment for Wildland Firefighting which was established to specify the minimum design, performance, testing, and certification requirements for protective clothing, helmets, gloves, and footwear that are designed to protect firefighters against adverse environmental conditions.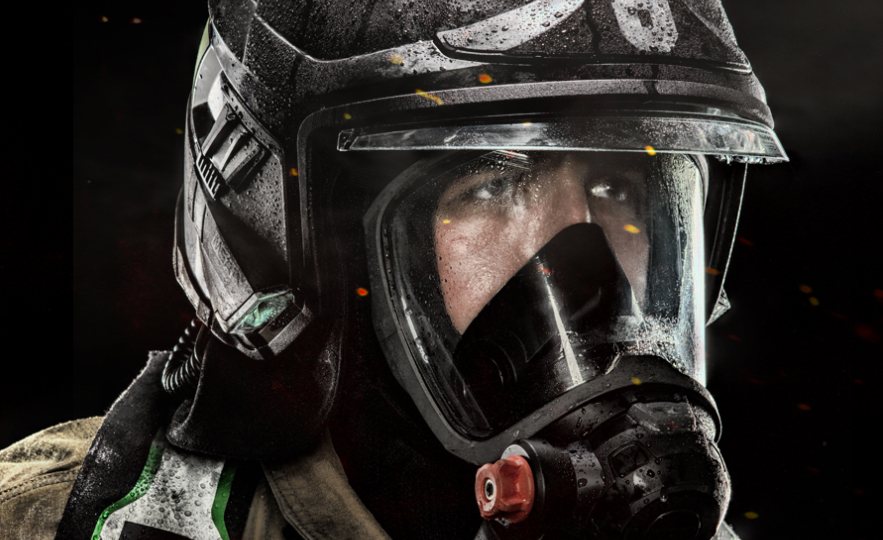 MSA Cairns helmets
, for example, are highly trusted by the men and women who serve in fire departments around the country because of their high manufacturing standards and rich history of dependability.
Eventually, firefighter helmets must be retired. They have a 10-year service life from the manufacturing date.
NFPA 1851, Standard on Selection, Care, and Maintenance of Protective Ensembles for Structural Fire Fighting and Proximity Fire Fighting, requires that any element (helmet, hood, gloves, boots, turnout coat, and trousers) of the PPE ensemble be removed from service after ten years from the manufacture date.
Note – the manufacturing date may be different from the date of purchase – you'll want to keep that in mind. Helmets are required to be removed from service by the time they reach that 10-year lifespan, even if they're still in good condition.
Quick tips for maintaining your fire helmet.
A clean fire helmet will extend its life – and potentially the life of its user. A well cared for and well-maintained helmet will hold up better when worn during intense blazes and high usage. You don't want your helmet or its components to fail when you need it most.
Many departments utilize the services of Verified Independent Service Providers (ISPs) such as ECMS which specialize in the inspection, cleaning, and repair of personal protective equipment.
Additionally, today's firefighters are concerned about their long term health. After responding to a fire, your PPE – helmet included – is covered in carcinogens and other nasty byproducts of fire and combustion. Along with heart attacks and strokes, job related cancer is one of the biggest killers of firefighters.
There is a culture change that is happening in the fire service now. It used to be that dirty helmets and turnouts were a badge of honor. Now people in the fire service are more knowledgeable and understand that dirty PPE can be a contributing cause of cancer.
The outer shell, eye protection, straps, padding and other components must be thoroughly maintained and cleaned. To clean your helmet, hose, brush or wash away larger contaminants and inspect all parts of the helmet for impact or heat damage. You'll want to treat the outer shell of the helmet differently from softgood components like the padding inside the helmet which can be washed in a washing machine. This will require disassembly.
Every MSA Cairns Fire Helmet offers removable, washable soft goods, making it easier for firefighters to comply with cancer prevention directives, like those recommended by the Firefighter Cancer Support Network (FCSN). After washing, reassemble and inspect your helmet again. Then, dry and store your helmet for its next use.